Are You Celebrating or Dreading the New Year?
3 Steps to Success in 2016!
Do you follow the traditions set forth at New Years to create a list of resolutions or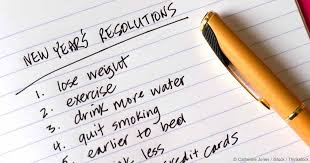 as I like to call them goals or intentions to be our best? Then within a month you have a cheeseburger in your hand and you went to the gym once but that hurt so you never made it back again!!!  We try to make drastic changes and end up making no change at all.
Do you find the same thing happens in your business?
Rather than repeat the cycle, try these three strategies to have your best year in business yet!
 1. Start Small
Successful change requires small shifts in thought and behavior over a long period of time. It's not the big things we do one time that make a difference — it's the little changes we make consistently over time that bring the biggest payoff.
Rather than re-vamping your entire strategy for your goals, start by making a subtle shift in behavior. For instance, eliminating one or two interruptions a day can add up to a huge boost in your productivity. When we are in a state of flow, we are firing on all cylinders. After an interruption, it can take as long as 20 minutes to re-focus on the task at hand. Saving 30 minutes a day equates to roughly 22 days a year. That's an entire month minus weekends. That can add up to a lot of productivity.
2. Be Proactive Instead of Reactive
How many times a day do we automatically react to things and end up wishing later that we had responded differently? A reaction is an unconscious, habitual response to what life dishes out. The problem with reacting is that we subconsciously relinquish control. Reacting allows external circumstances, people or situations to dictate our response, rather than being proactive about the results we want.
Successful people are strategic in planning their goals and their lives. To be more proactive in 2016, give yourself permission to take the time to plan your day, rather than simply doing what comes next. You don't have to be a hamster on a wheel.  Make a commitment to being intentional about your choices in everything from when you check your emails to when you make sales calls and to when you eat lunch always being guided by your goals and priorities.
3. Develop Your Sales Strategy
Sales are the lifeblood of your business. If you don't do anything else this week, be sure to develop a sales strategy for your business in 2016. How will you generate leads? How will you follow up on leads? Will you hire a sales person this year? What new offers will you have for your existing customers? You need to make sure you have created a sales plan that will help you project for the peak times of year, and put together a budget that will help you generate leads and close business successfully.
Start today to identify one small change that could have a big impact on your business. Be deliberate about your choices, and take time to notice the people and things that bring you joy. Practicing these three strategies will make you happier, more resilient and better able to surmount any challenges that come your way in 2016.
If you are ready to create a Successful 2016 –